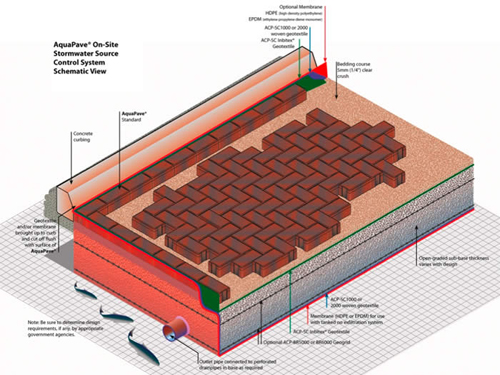 1. It begins to rain.

2. The rain water runs off from surrouding surface areas and into the AQUA Pave Pavers.

3. The water goes through the permable AQUA Pavers.

4. The water is filtered by the layer of Inbitex cloth removing 99% of oil, heavy metals and other impurities.

5. The water makes it way through the clear crushed open graded gravel. Depending on the type of system, it is collected and stored, absorbed into the ground or slowly drained off site.
See it in action below!!!